Should someone say how obsessed we Indians are with Chai. Chai is drug for most of the Indian Population. Every Indian's day starts with Chai. Chai is an obsession to Indians. But what if you realize that the chai you are drinking is polluted and somehow is harmful to health. You should not be shocked to hear this. Well, this incident which happened in Indian Railways will give you nightmares about Drinking Tea in Railways.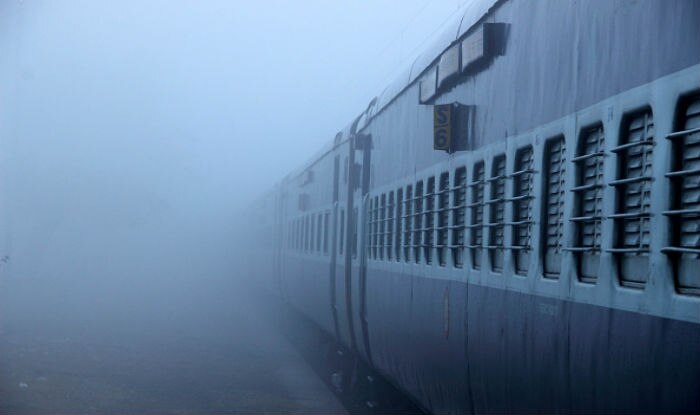 We all should thank a passenger, we are now able to see the dark reality of Chai in Trains. Punit Tyagi, a twitter user, uploaded a video where, some of the railway staff were seen filling their tea-kettles from the train toilets. This video is giving tea nightmares to everyone. Utterly shocked, Punit wrote, "Indian Railways tea. Is ther anyboday who can look jt into it"
Indian Railways tea.

Is ther anyboday who can look jt into it pic.twitter.com/NYcOpuHY62

— Punit Tyagi (@punittyagi) May 1, 2018
The toilets are the most unhygienic places, and the water, no special mentions needed for that. The water from toilets are used to make tea, which is somehow the deadliest thing to do. This post have raised a fury in the Twitter. 
@RailMinIndia pls look into the issue… unable to digest…

— Vageesh V Rao (@RaoVageesh) May 2, 2018
Tag this to our railway minister please.

— #Hang_The_Rapists (@Susmita_AAP) May 2, 2018
कभी कभी खाना भी वहीं रखते हैं
चिंता मत कीजिये

— Vipin Kaushik (@omnimutant) May 2, 2018
Hello Mr Punit Tyagi.. Thank Yu very much fr posting such serious video, raising seriuos concern abt Health Issues in Indian Railways… Jus wanna ask where yu got this video from or did yu yrself made this video.. ?

— Rajesh_Manwatkar (@rajeshmanwatkar) May 1, 2018
Well a recent tweet from Union Minister of  and coal Piyush  Goyal Said  that the vendors were imposed a fine of rupees one lakh. There will be an inquiry though. His tweets read:
Done! pic.twitter.com/Br9teVIuI5

— Piyush Goyal (@PiyushGoyalArmy) May 3, 2018
He also pinned a past tweet,  which says:
If you see anyone indulging in illegal activity at railway station or railway premises PLEASE CALL RAILWAY VIGILANCE.@PiyushGoyal @PiyushGoyalOffc #TransformingIndia pic.twitter.com/G06kiA2WMB

— Piyush Goyal (@PiyushGoyalArmy) February 6, 2018